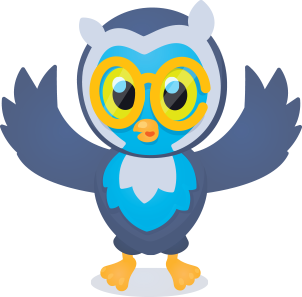 Writing is hard. Get affordable editing.
Improve your writing! Join the R3ciprocity community.

Get feedback on your writing. Remove errors and improve the flow.
Everyone needs help with their writing.
Give feedback to others. Learn as you help others.
Buy credits to help the R3ciprocity project grow faster. Be a part of a writing breakthrough
Find editors who will give you feedback.
Buy credits to get feedback.
Earn credits when you give feedback. Be challenged and have fun.
Are you smart, innovative, and kind? Help the R3ciprocity Project!
Share and get free credits!
Collaborative feedback that combines community and machine intelligence.
Get a discount when you first sign up!
Simple and easy website to improve your writing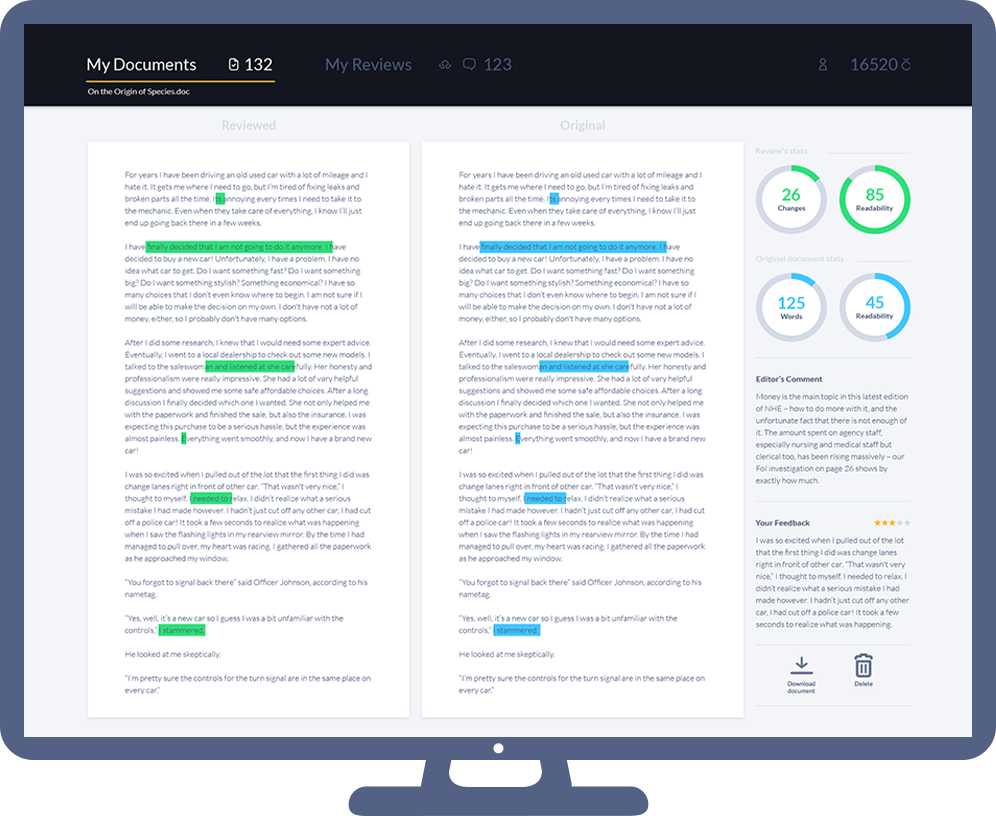 What Is R3ciprocity Useful For?
Essays, manuscripts, and papers.
Academic writing.
Syllabi, group projects, and class reports.
Business reports and case studies.
Cover letters, resumes, dossiers, and CVs.
Business emails and web content.
Collaborate With Qualified Editors
With R3ciprocity, you can find editors that help you improve your writing. Let the software match you with credible and eager editors.
Transform how you do business. Use our community and machine learning to improve your documents.
What Are The Key Features?
FREE rule-based grammar checker.
Community of top-rated scholars and writers.
Game-based credit system.
Machine learning tone checker.
Analytics and charts.
AI-enabled plagarism checker.
A quantitative view of your writing.
Why R3ciprocity?
Traditional grammar software use rules. But, rules are meant to be broken.
Language changes as we interact with others. You need their feedback.
You become a better writer with others' feedback.
R3ciprocity also includes the latest in artificial intelligence, rule-based grammar and plagiarism checkers,
and all of the bells and whistles to make your writing shine!
Join the community of 3,000 people using R3ciprocity!
Who Created R3ciprocity And Why?
Professor David Maslach created R3ciprocity. He is a Chemical Engineer (U. of Waterloo) with a Doctorate in Strategic Management (Innovation) from the Ivey Business School in Canada. He is a tenured professor based out of Tallahassee, Florida. Professor Maslach writes research papers and analyzes data almost everyday. However, he struggles with writing. He thought, "There has to be a better way to write and do research."

For the past 5 years, he has been building in the latest AI/ML, behavioral science, quality control, and process engineering into R3ciprocity. R3ciprocity is emerging as a leading writing / editing tool for writers, researchers, and firms. R3ciprocity is changing how we do work.
Pricing.
R3ciprocity is free to sign-up. Try the FREE rule-based grammar checker.
Buy inexpensive credits in the profile section. Use the credits for get feedback from other writers, inexpensive plagiarism checking, and more.
Earn credits if you are an editor or want to provide feedback to others.
R3ciprocity is not just a spell checker, AI editing service, or professional proofreading service.
How does the website work?
Buy or earn credits. Upload your document, manuscript, or report. Use credits to send it for review. New user? Buy credits first to get the ball rolling. Credits are super inexpensive! Plus, you are helping to grow the features on the platform. 
You can also request a job from the queue. Once you receive a document, you download it,
make corrections, write a few comments, and then you send it back. Remember to always go above and beyond the call of duty. You hope someone would do the same for you.
The owner receives the edited document and sees the corrections that were made.
They rate your reviewing ability, and provide feedback on your editing. We use this rating, and other metrics on quality to help ensure that you always get excellent feedback in the future.
You then earn R3ciprocity credits for free editing of your own work.

Or, you can purchase R3ciprocity credits immediately.

Still have questions? Check out the FAQs.
Can You Buy Scientific Papers, Find Content Writers, Or Pay For Someone To Write Your Thesis On R3ciprocity?
No. R3ciprocity is meant to help you become a better writer. R3ciprocity is designed to augment your ideas, not to have someone else write and think for you. It is perfect for the university classroom or for your business. It is specifically designed to help you become a better writer. R3ciprocity has processes that limits copying and buying of papers. Credibility, orginality, and quality matters to us.
Is R3ciprocity Only For Researchers, Scientists, And PhDs?
No. R3ciprocity is meant for everyone who writes. We are currently focused on researchers because they have an explicit incentive to be more productive. Everyone is welcome to join the R3ciprocity community! Novelists, freelance writers, and college students writers can join. JOIN if you think you need help, or you want to help others with their writing.
What can you achieve with this website?

Improve your writing
This is more than just grammar and spelling software. As you submit documents and edit others' work, you train our system about your abilities as a writer and editor. You can also use the system for free automated grammar checks, or use / buy credits to check for plagiarism.

Receive feedback on your writing
Get quality feedback on your dissertation, essay, business report, manuscript, research paper, resume, and all other documents.
Access affordable proofreading services.
Find affordable editors to make your writing shine.
Metrics on how much your writing and editing improves.

Earn money editing
Edit application essays, PhD dissertations, book chapters, manuscripts, papers, theses, and all other documents for money. Once you provide enough feedback to assess your ability, you may become a PAID editor on R3ciprocity! We charge a minimal fee on each paid transaction.
Can you get inexpensive feedback on your resume, professional CV,or dossier on R3ciprocity?
Yes, we encourage you to upload your resume or CV on R3ciprocity. R3ciprocity helps you identify people that are likely to give you feedback on any of your documents, including your resume or CV. You can select confidential feedback on these more sensitive documents.
Should educators and teachers encourage R3ciprocity in the classroom?
Maybe. We are building features on the platform so it will fit within the needs of a typical classroom. However, the software has not been audited for Family Education Rights and Privacy Act (FERPA) compliance and appropriate standards. We encourage educators to test R3ciprocity, and we will continue to work towards meeting appropriate standards.
Everyone needs help with their writing every once and a while.

We do not charge you system fees if you simply want to be kind to others, or for others to be kind to you.
Reciprocity-based editing is free.
Become a better writer through the power of community!
So, why not sign up to accept the challenge, succeed, and help others do well?